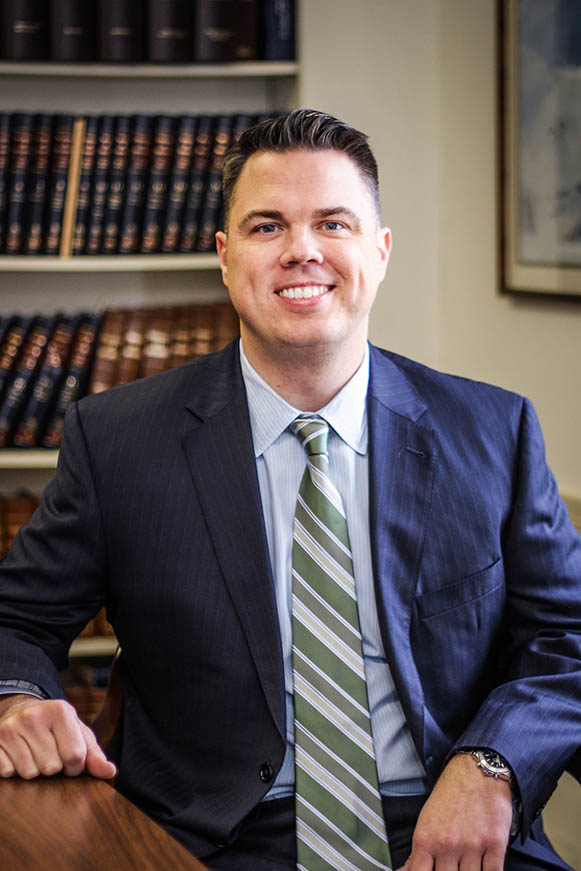 Christopher M. Murphy joined the Firm in 2008 and his practice in elder law includes estate planning, estate probate and administration, as well as, document preparation of wills, durable powers of attorney, trusts, living wills advanced health care directives and special needs trusts. With a background in civil litigation and personal injury Mr. Murphy now focuses his litigation experience in Orphans' Court litigation representing clients in Delaware County and Chester County in guardianship matters, Will contests, probate litigation and general estate litigation. Mr. Murphy has served as Court appointed guardian for incapacitated individuals and Court appointed counsel for alleged incapacitated individuals in Delaware County. He also represents clients in matters of general civil litigation/personal injury, real estate and Workers' Compensation on behalf of medical providers. 
He received his BS from the University of Scranton in 1996 and his JD from the Widener University School of Law in 1999. He is a member of the Delaware County and Pennsylvania Bar Associations where he is a member of the Delaware County Bar Association Family Law Section, Family Law Advisory Committee, Elder Law Committee, Legal Education Orphans' Court Division and Orphans' Court Rules Committee Member. He is also a member of Irish Organizations Including the Brehon Law Society and Ancient Order Of Hibernians.
Mr. Murphy previously volunteered and served as a Committee Chairman and Board Member of the non­profit organization, Senior Community Services of Delaware County, which operates several senior centers in Delaware County and he also serves as the Divorce Review Officer in the Delaware County Court of Common Pleas, Court Administration ­- Family Court Division in Media, Pennsylvania. 
Mr. Murphy lectures on Elder Law topics including Orphans Court and Guardianship matters for community groups, the Pennsylvania Bar Institute and Delaware County Bar Association. He is also a contributor to the Elder Law Handbook.
A lifelong resident of Delaware County he resides with his wife and 4 children in Glen Mills, Concord Township, PA.