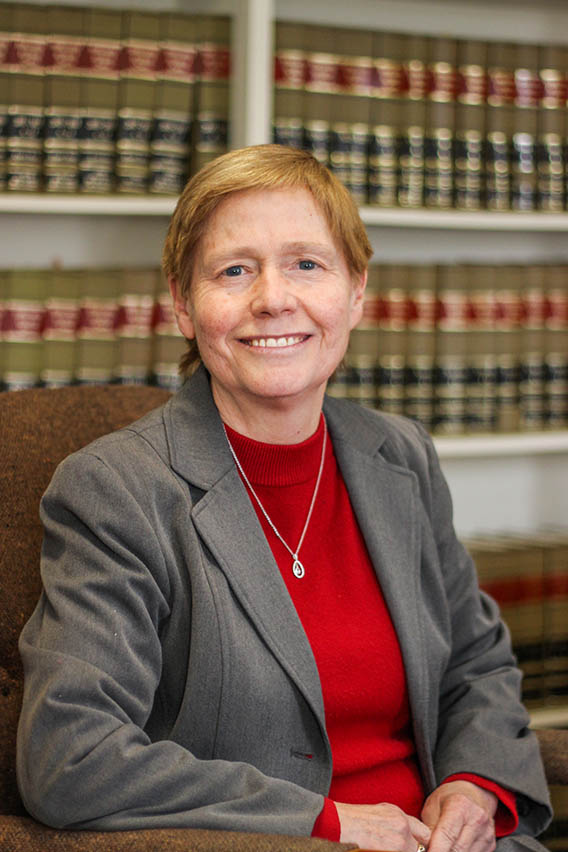 Dana M. Breslin graduated Villanova University School of Law in 1975, just as the Older Americans' Act was funding legal services for the elderly. She was hired by Delaware County Legal Assistance to establish the Senior Citizens' Project which was one of the first in the country training retired volunteer advocates to reach out into the community assisting elders with legal questions. From 1975 to 1985, she ran this program. She trained over 50 volunteers, reaching out to more than 20 community sites.
In 1985, she established her practice with her husband, Robert J. Breslin, and mentor, Robert F. Pappano. While she entered practice thinking it would be the traditional estate practice, her knowledge of benefits and rights of elders quickly became a primary practice area. Aside from assisting her clients, she worked actively in the legal community and community-at-large. She helped to transition the Pennsylvania Bar Subcommittee of the Rights of the Infirm and Elderly to the Elder Law Committee of the Pennsylvania Bar and ultimately to the Elder Law Section of the Pennsylvania Bar which gave its members a voting right within the Bar Association.
Dana was one of the first certified elder law attorneys by the National Elder Law Foundation in the State of Pennsylvania in 1996. She helped to develop the Pennsylvania Chapter of the National Academy of Elder Law Attorneys to be able to quickly respond to pending legislation in the State of Pennsylvania and have a greater voice for the rights of the elderly.
Her primary practice areas include: all areas and aspects of elder law (counseling elders regarding their rights, health and long-term planning, public benefits, and estate administration. Dana also concentrates in estate document preparation and estate/trust administrations. She is a Fellow with the American College of Trust & Estate Counsel. She has been named as a Pennsylvania Super Lawyer from 2005-2019 by Philadelphia magazine.
Locally, Dana incorporated Senior Community Services and served on its Board of Directors which now runs multiple senior centers in Delaware County as well as provide care management services, family caregiver support programs, cognitive stimulation programs and multiple other services for the elderly. She is currently a mentor of their advisory committee.
Dana has been recognized for her work by the Pennsylvania Bar Association, the Delaware County Bar Association, Crozer-Keystone Health Systems and the Retirees Association of UE Local 107.
Some of Dana's Special Training and Activities include:
● More than 35 years' experience in elder law working both with the elder person and their families
● One of the initial planners and continuing planner of the Pennsylvania Bar Institute Elder Law Institute completing its 17th annual program at the Philadelphia Convention Center in Philadelphia, July, 2014.
● Faculty Member for the Pennsylvania Bar Institute
● Fellow with the American College of Trust and Estate Counsel
● One of the initial planners and following 20 years planner of the Pennsylvania Bar Institute Elder LAw Institute.
● Former Board Member of Senior Community Services, Incorporated and currently on its Advisory Committee
● Former Board Member of Senior Victim Services of Delaware County
● Instrumental in publication of the Delaware County Elder Law Handbook
Memberships:
● Member of the National Academy of Elder Law Attorneys
● Council Member of the Pennsylvania Academy of Elder Law Attorneys
● Past Chair Member of Council and Member of the Pennsylvania Bar Association Elder Law Section
● Former Co-Chair of the Delaware County Bar Association Elder Law Committee
● Former Chair of the Delaware County Estate Planning Council and current member
● Member of the Real Property and Probate Section of the Pennsylvania Bar Association
● Member of the Delaware County Orphans' Court Rules Committee
● Member of the Delaware County Orphans' Court Education Committee
● Member of the Board of Pennsylvania Health Law Project and former President of the Board